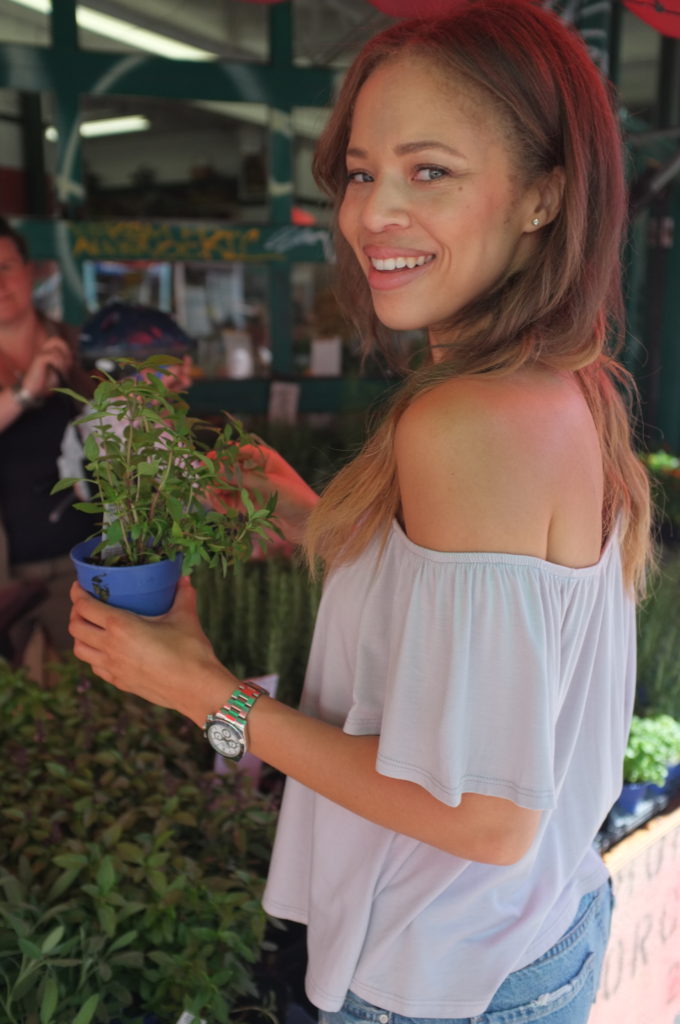 meet camille
Welcome to Cami Cooks!
For as long as I can remember I've had a love for food - in fact, most of my earliest memories involve being in a kitchen. As a kid, I was obsessed with cookbooks and before I could even read the words I knew that one day I wanted to be able to make everything in the pictures. Through the years, cooking and baking were constants in my life, always experimenting and trying new things, making every possible mistake along the way - but I didn't think of it as anything more than a hobby.
I went to university to study sociology, earned a masters degree in education, and at the same time started a modeling career. Modeling gave me the opportunity to travel the world, meet creative new people, and most of all exposed me to amazing food. Throughout my travels food remained a constant and I often found myself hosting small dinner parties for friends while living abroad. One day a friend asked me to cater a party for 60 people and, while apprehensive and in way over my head, I took the plunge and accepted the gig. The party went well (thank goodness), and that was the night I realized my passion for food was something I wanted to take seriously.
I grew up watching Julia Child reruns and, since I consider her the original lady boss chef, I wanted to study where she did. So, in 2011 I took a break from modeling and enrolled in culinary school at Le Cordon Bleu. After a year in Paris I graduated with my Diplôme de Cuisine. Since then I've explored many facets of the culinary world - from catering, to working as a private chef, to food styling. Tapping into my love for food and the culture that surrounds it has opened me up to a creativity that I never knew I had. Today I wear several hats professionally, all of which express my passions and interests. Some days I'm a chef and entertaining expert on television; other days it's creative strategy and execution of events and photo/video shoots for brands like KitchenAid, Chloe Wines, Jacob's Creek Wines, and Oyster Bay Wines; and others still it's food and event styling for clients including Jenn-Air Canada, Graffigna Wines, and Coca-Cola. Clearly, I like to keep things interesting.
Here at CamiCooks I'll be sharing my philosophy of food, entertaining, and living well – all of which reflect my love for simplicity and my belief that less truly is more. Most of the brand partnerships you'll see here are those that I've personally solicited because I genuinely love what the company does or offers and wanted to collaborate – authenticity is paramount for me and I'm so excited to start sharing.
I hope you enjoy.