Guys, I've got a confession to make: it's literally 5 days to Christmas and I've done absolutely NOTHING. It's been a crazy month for me with work, being sick, moving into our temporary apartment, and working on our future home. To say that I haven't had much time is an understatement and I know there are lots of you out there who are in the same boat.
So what do we do to make it all happen anyway? We get busy.
Decorate:
Currently we're living in a temporary lofty condo and don't have space for a proper Christmas tree. (I'll be buying a big one for my new house with all the trimmings during the boxing day sales, because that's how I roll). My solution? An LED light tree arranged on a wall. All you need are a bunch of small clear 3M hooks and a strand of LED lights that's at least 10 meters long. Arrange 5 hooks at the top for the star, and then 2 per row descending your wall at about 5-inch increments; each row should be about 2-inches wider than the previous row. Start from the top, gently wrapping the light strand around the hooks until you reach the bottom. Then plug in your "tree" in the evenings and enjoy!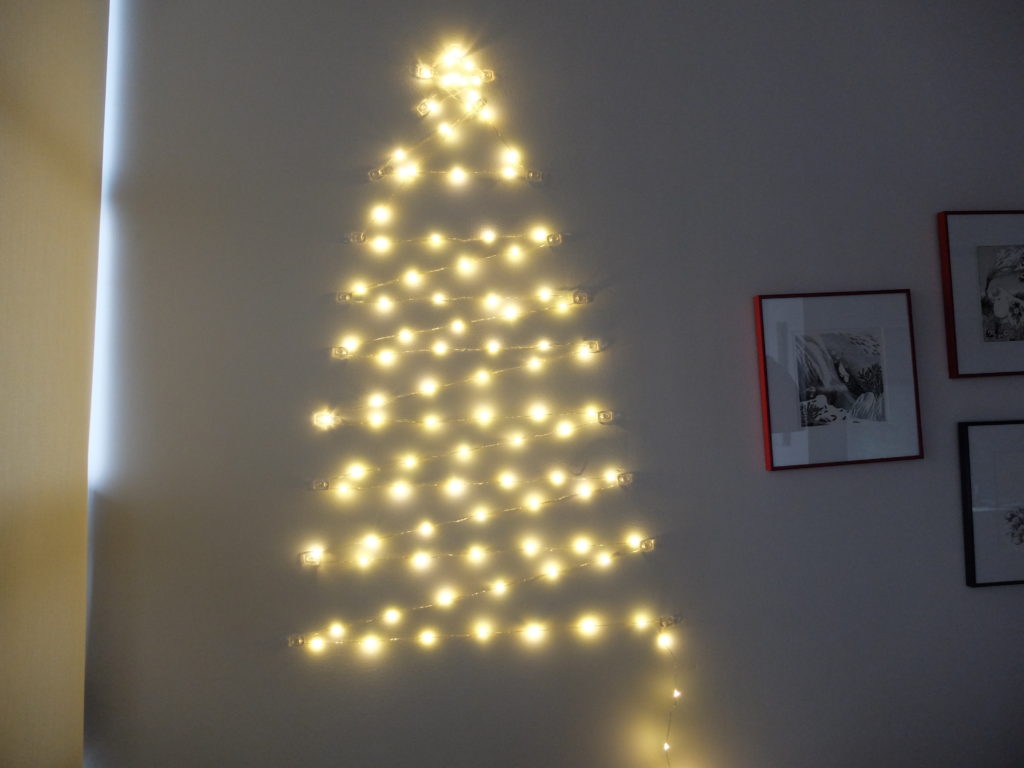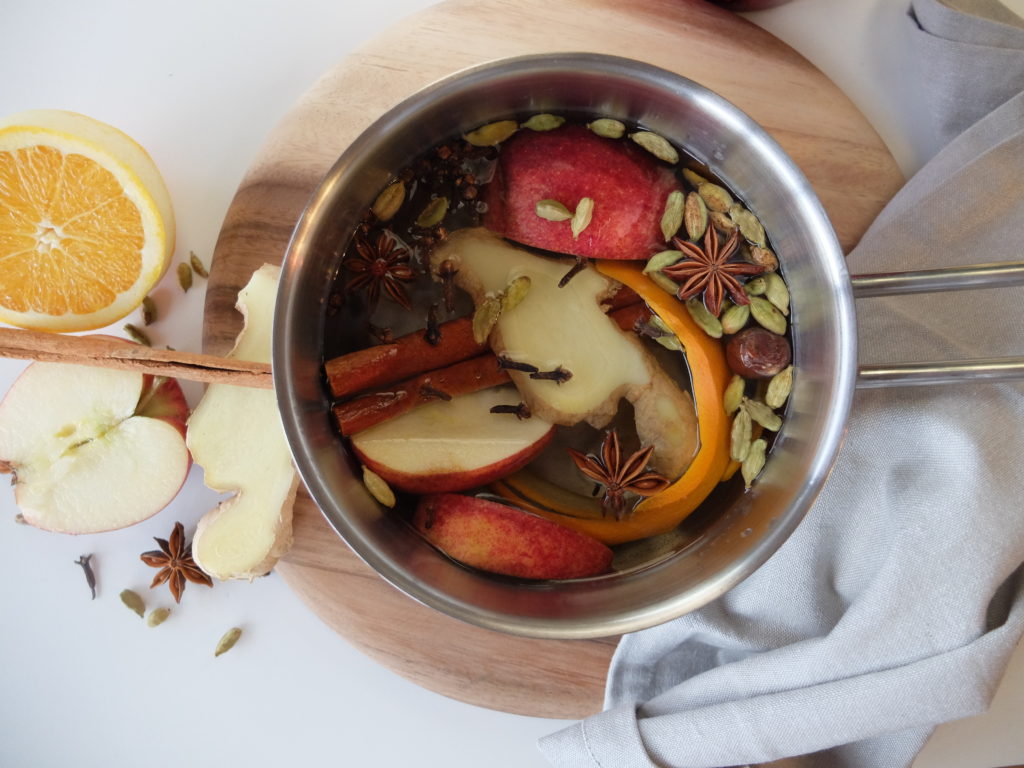 Holiday Home Fragrance: Forgot to buy scented candles? No problem! An hour before guests arrive put a pot of holiday-scented deliciousness to simmer on the stove. It'll make your home smell incredibly warm and inviting, with spices like cinnamon, and cardamom. Use what you've got in your kitchen/pantry, things like:
Apple wedges
Cinnamon sticks
Cardamom pods
Orange slices
Star anise
Whole cloves
Vanilla extract or used vanilla bean pods
Whole nutmeg
Lemon slices
Sliced ginger
Bay leaves
Peppermint essential oil (just a few drops)
All you have to do is grab a pot, fill it halfway full with water, add a bunch of your favourites from the above list, bring it all to a boil and then reduce to simmer. Add more water as needed (due to evaporation), and simmer until your home smells amazing.
A note on the spices: please do use what you have - ground spices will also work, although you'll have to use at least 1/4 teaspoon of each to extract the fragrance. My favourite place to buy whole spices like this is bulk food stores because they're way cheaper and just as fresh due to their constant replenishment in store.
Zero-fuss Appetizers and Nibbles:
You've gotta feed people when they pop over, especially around this time of year when you're likely serving cocktails, but you don't have to stress about it. Just keep a few delicious things handy to whip up something yummy in a pinch. My Brie Brule Crostini takes zero effort and gives all of the holiday glam on your table, so be sure to keep its few ingredients stocked. Same goes for my Bacon Wrapped Potatoes with Herb Dip.
WISHING ALL OF YOU A DELICIOUS CHRISTMAS! XX